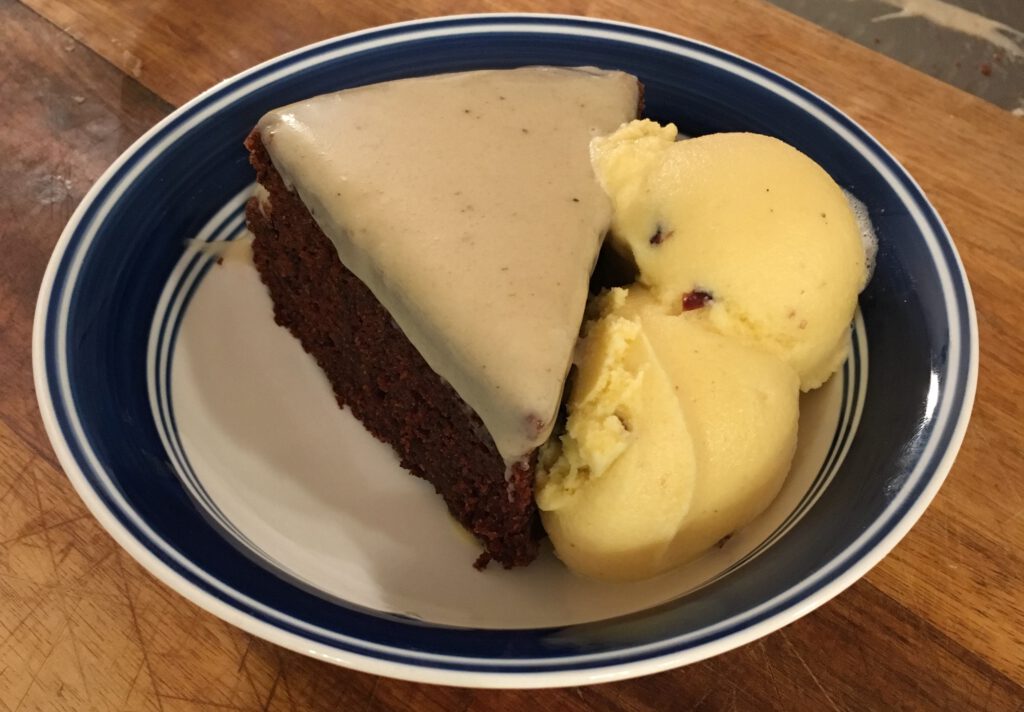 Having an abundance of milk, eggs and bananas this weekend, I decided to bake a cake and make some ice cream. I don't think I've ever baked a cake before (other than angel food cake, but there's not much to that). I looked up a couple recipes and tried to tweak them them to my tastes, which is towards things that aren't too sweet, no hard frosting, and a dense cake rather than light and fluffy.
For the cake I used this recipe from Joy of Baking (coffee instead of water) and skipped the ganache. I only used 1 cup of sugar. I baked for 40 minutes at 350f as directed but the inside was still not baked, so I did another 10 minutes at 400 and it set perfectly.
For the frosting I referred to this recipe from Taste of Home with the following changes:
3 cups of sugar instead of 4
I didn't have confectioners' sugar, so I put 3 cups of granulated sugar and 3 teaspoons of corn starch in the food processor for a minute. Best I could do.
1 cup of mashed banana (about 1.5 large ripe bananas)
Put it all in the blender until smooth
Once the cake was cool, pour on top and let it drip down the sides
The result was a not-too-sweet, moist dense cake with strong but not overpowering banana flavor.