Ghostride the Whip!
Go dumb, get hyphy, put on your thizz face and let everyone know that Patrick Swayze drives your car more often than you do with one of these super awesome and kind of cute tshirts. Inspired by Mistah FAB (see the video!)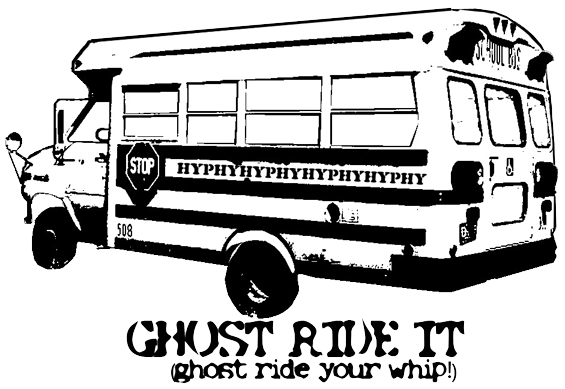 About the shirts
Printed on Jerzees heavyweight blend (50/50 cotton/poly blend) using high-quality, long-lasting Speedball inks. This isn't some Cafepress.com shit, all the designs are screened by hand. On my kitchen table.
When checking out, please specify your preferred size! I have youth sizes (small, medium, large) and adult (s,m,l,xl). All sizes just $15!
All orders will be shipped within 3 days of order via USPS.
Contact
If you have any questions before buying, feel free to email me or msg me on AIM: man or disk. If pastels aren't really your thing, ask me about a different color and I'll see what I can do.